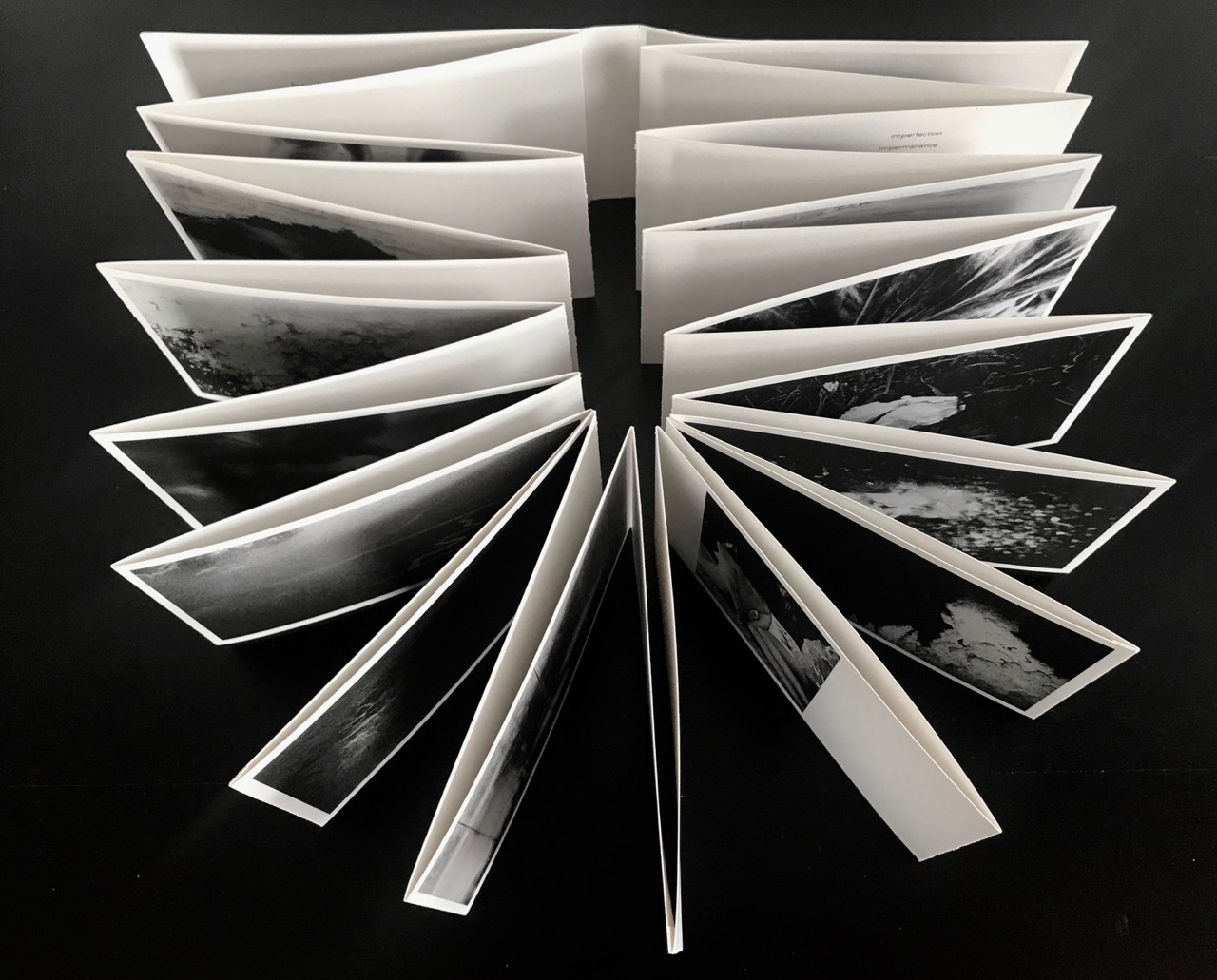 Borders of Nothingness
Leporello in black giftbox: 32 BW images
First edition - Handmade
Signed & numbered
25 copies / SOLD OUT
Size: 14,5 cm x 10 cm
Hahnemuhle Photo Rag Book & Album 220 gsm
Year: 2018
Price incl. shipping in Europe
Please contact me if you're outside Europe


During Antwerp Art Weekend my series "On the Mend - Borders of Nothingness Revisited" will be exhibited at Ibasho Gallery in Antwerp.

The new handmade book on Japanese Washi Paper & covered with a collage and gold leaf will be released during those 4 days. Edition of only 50 pieces.

Please leave a message HERE if you want to stay informed of pre-order.

Price will be added asap.