Grand Prize Winner Hariban Award 2019


More than a dream came true on August 30th, 2019, 
when I opened the mail from Benrido Atelier Kyoto, Japan:

"I hope this finds you well. My name is Hideko and on behalf of the Hariban Award team and Benrido as a whole, I am extremely happy to inform you that you have been selected as this year's Hariban Award Grand Prize Winner. From this year's results we are honoured to have you as the 6th Hariban Award Winner.

I had to sit down and was very touched. It took me a few 
days to truly believe that it really was going to happen: working with the great artisans and even
 master printer Yamamoto-san. So happy and grateful. Thank you so much!!

These are the winning images of the series 'Borders of Nothingness - On the Mend'

First day at Benrido Kyoto


Monday December 2nd; my first day at Benrido Atelier! The overseas manager Hideko Ono welcomed me and Rene and guided us through the building to meet everyone. To be able to experience the process of collotype and reproduction of precious museum pieces we had a great close up view. It is exceptional to experience that people have been working for Benrido Collotype for over 30 years and still tell about their profession with passion and determination. The whole atmosphere is warm and respectfull to everyone in the company.

In the coming days I will mainly work with Master Printer Osamu Yamamoto and his assistant Lee Jeewon. Mako Mizobuchi and Hideko Ono will support me where possible with translation and questions about how and why. It is still hard to believe that all these people work with my images. The emotions were quite strong when I entered Yamamoto-san's own Atelier and looked at the large table completely covered with collotype test prints of my images.

It really is not a dream..... is it?!

all images during Benrido residency are made by Hideko Ono (manager Benrido Overseas devision) and me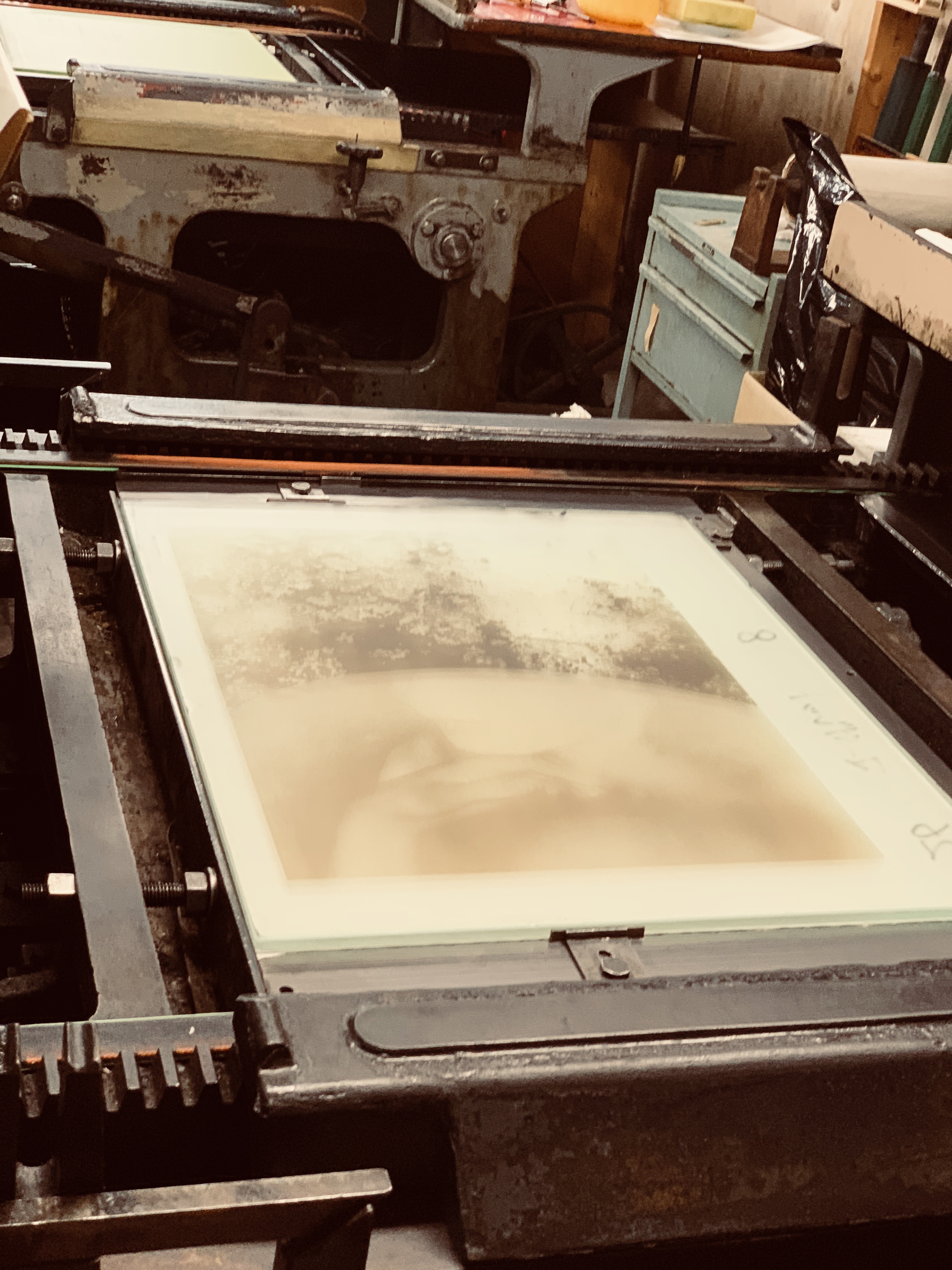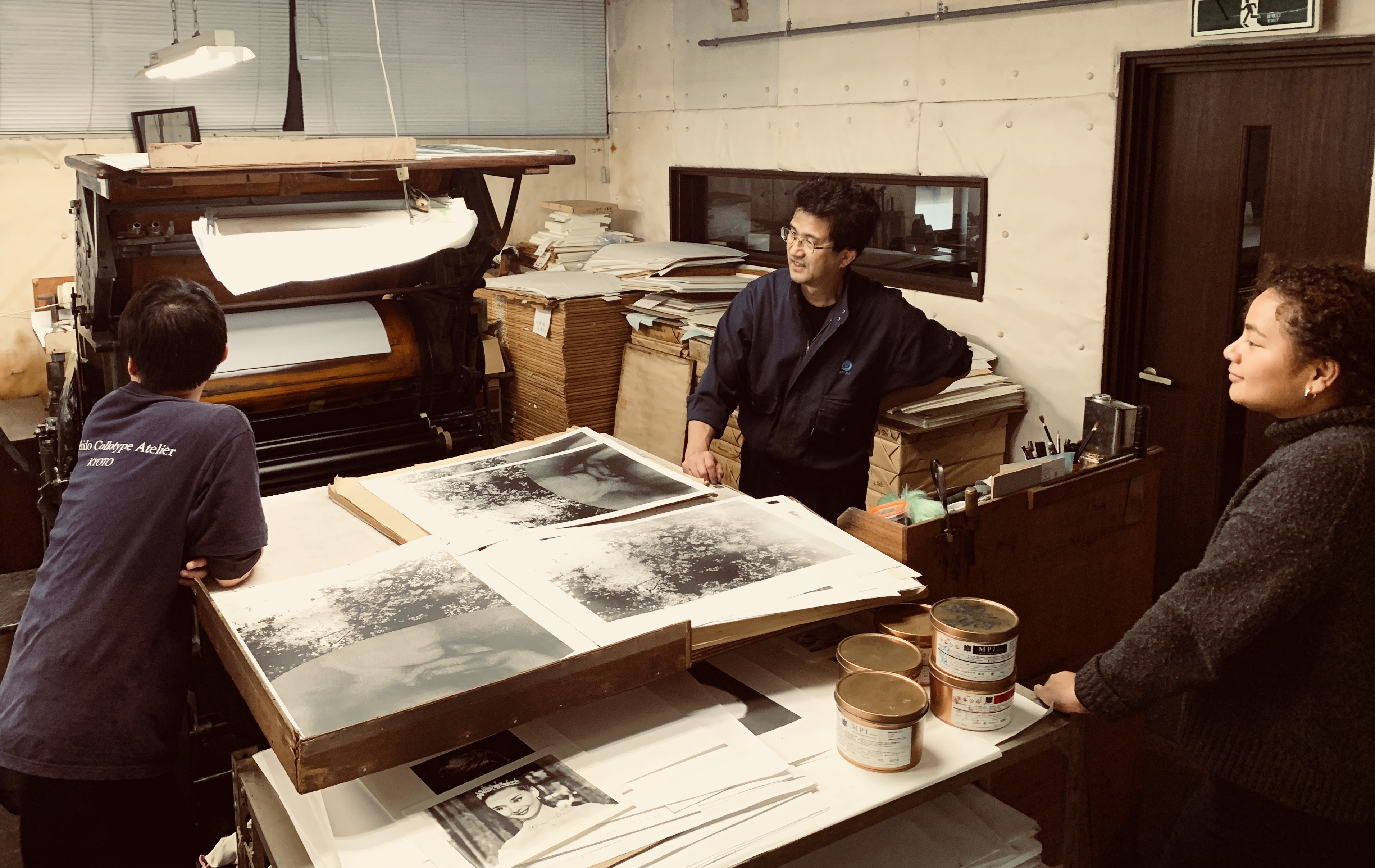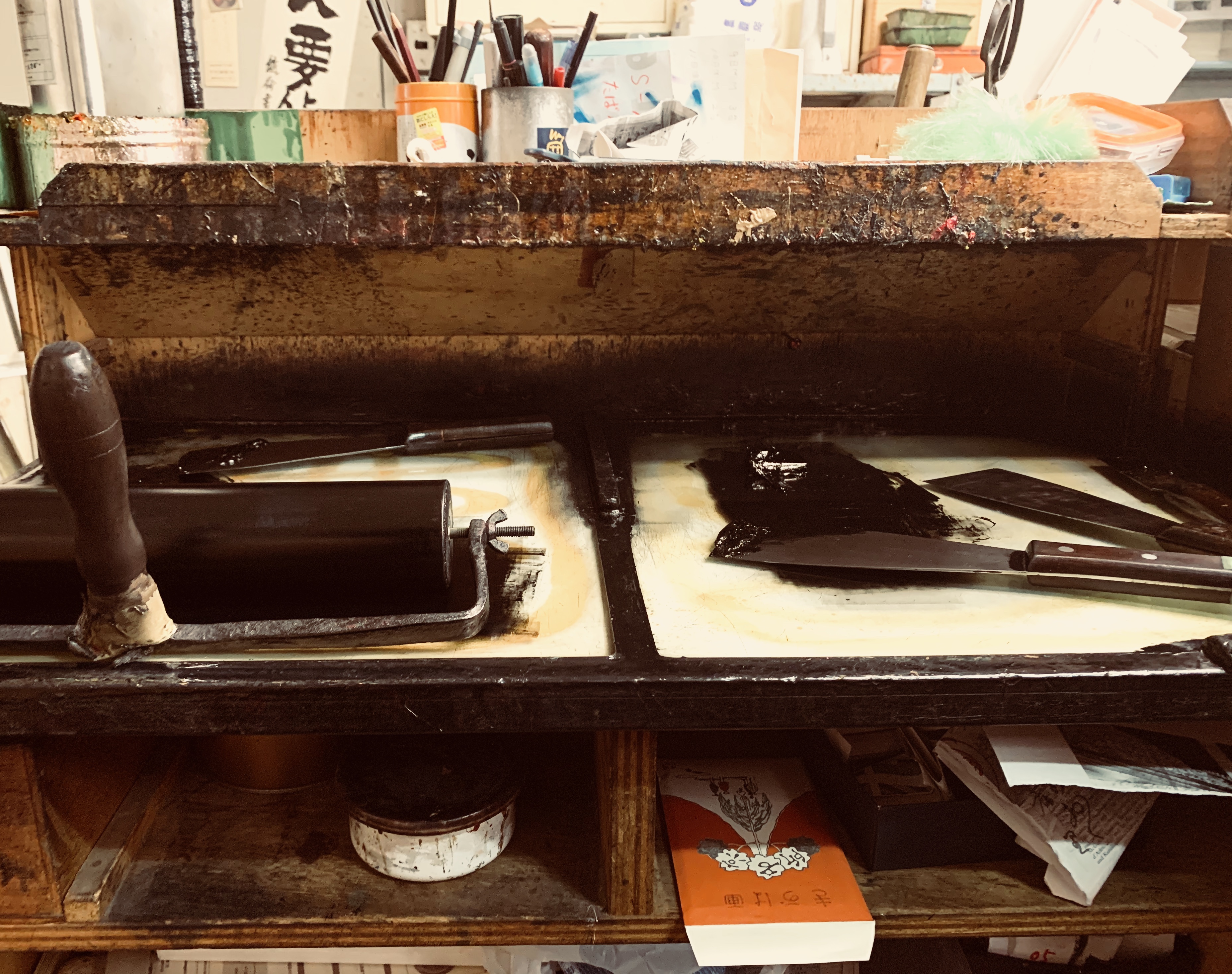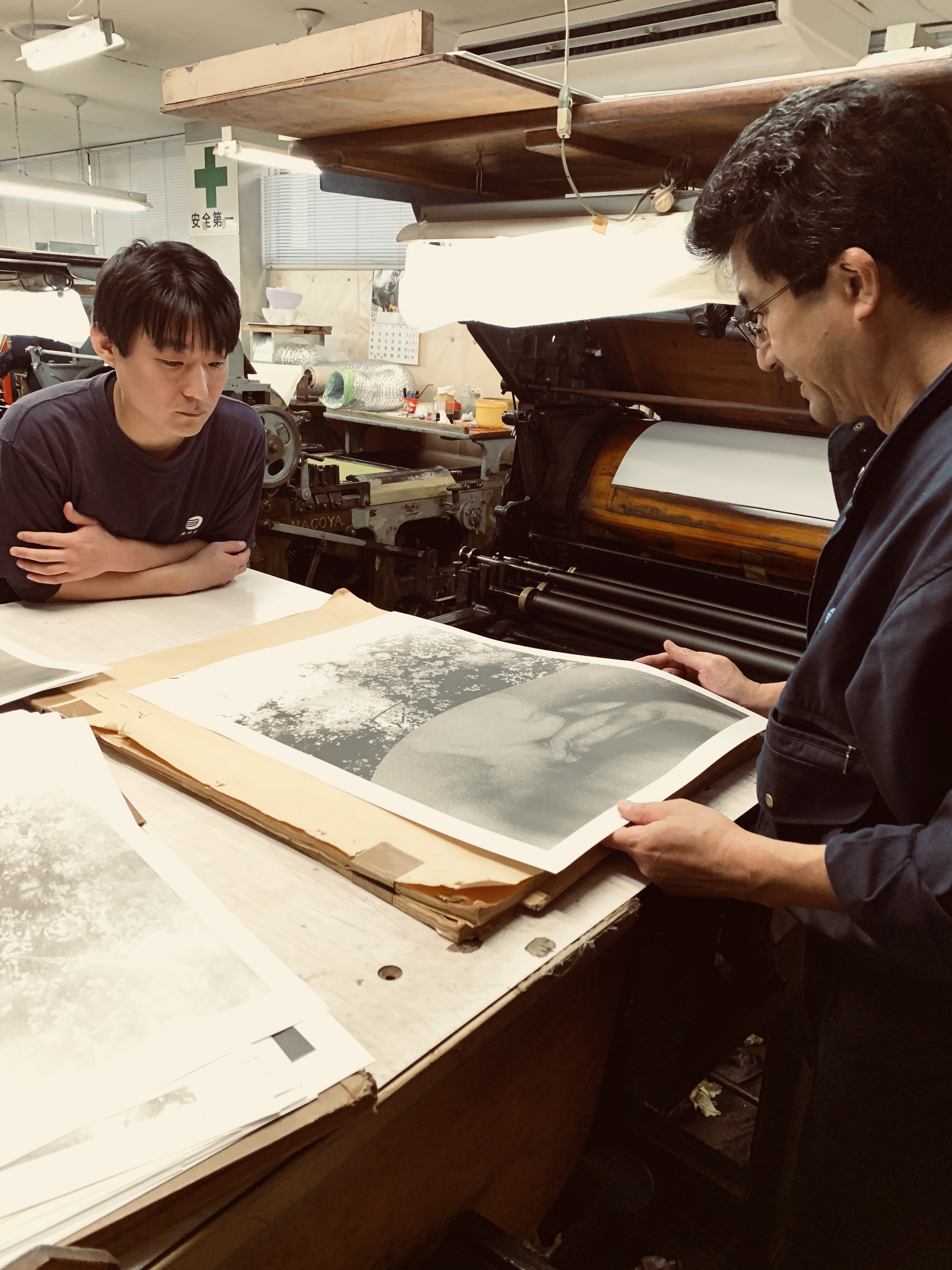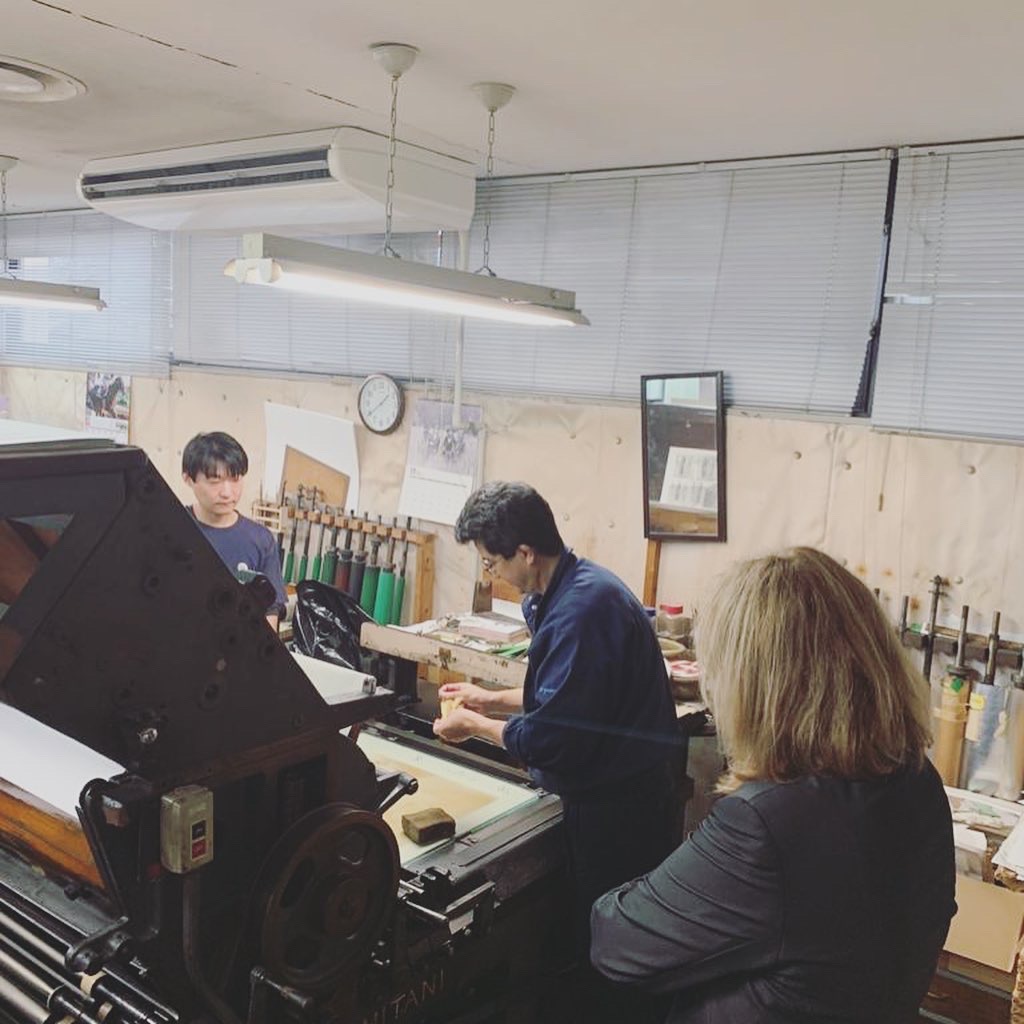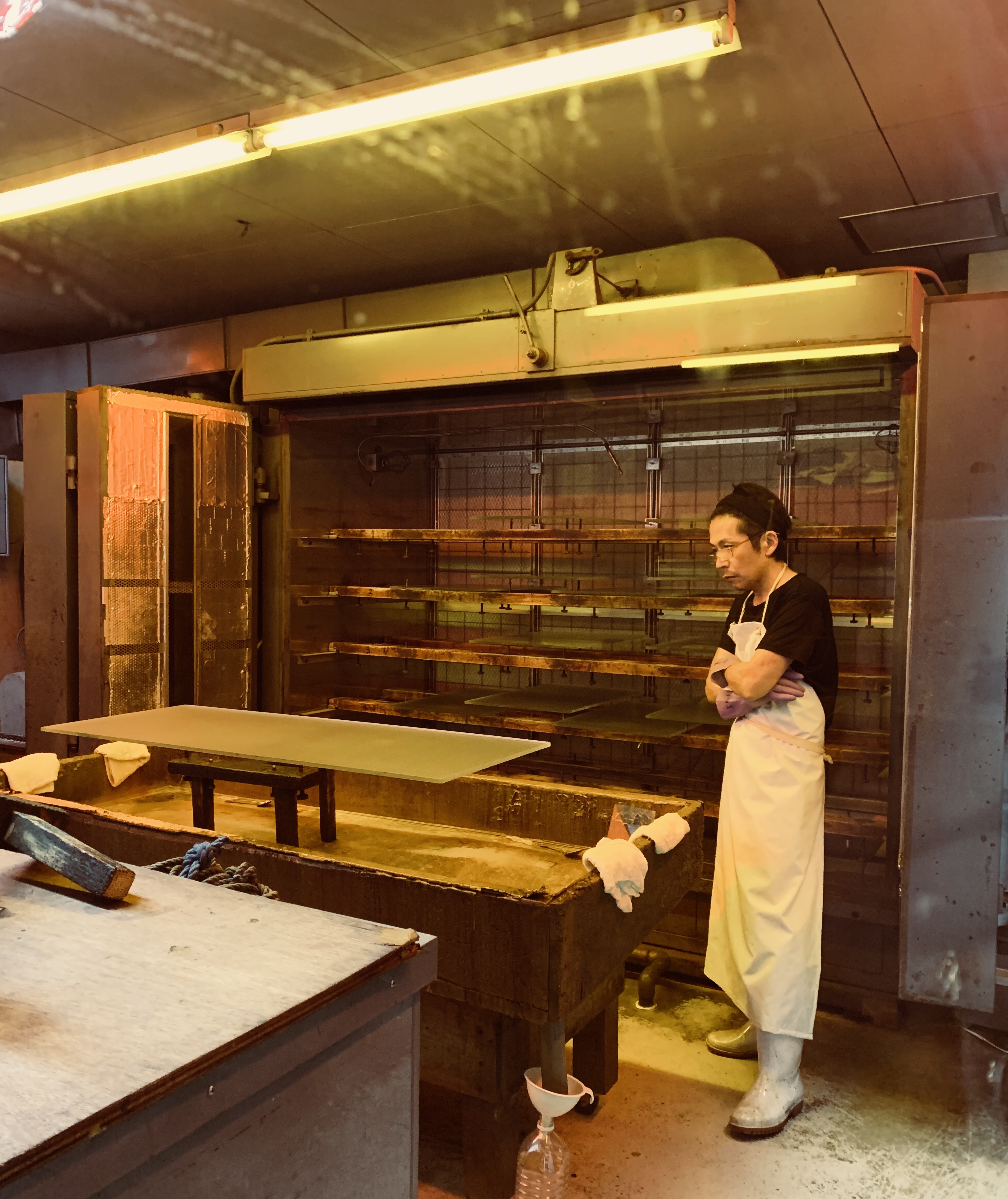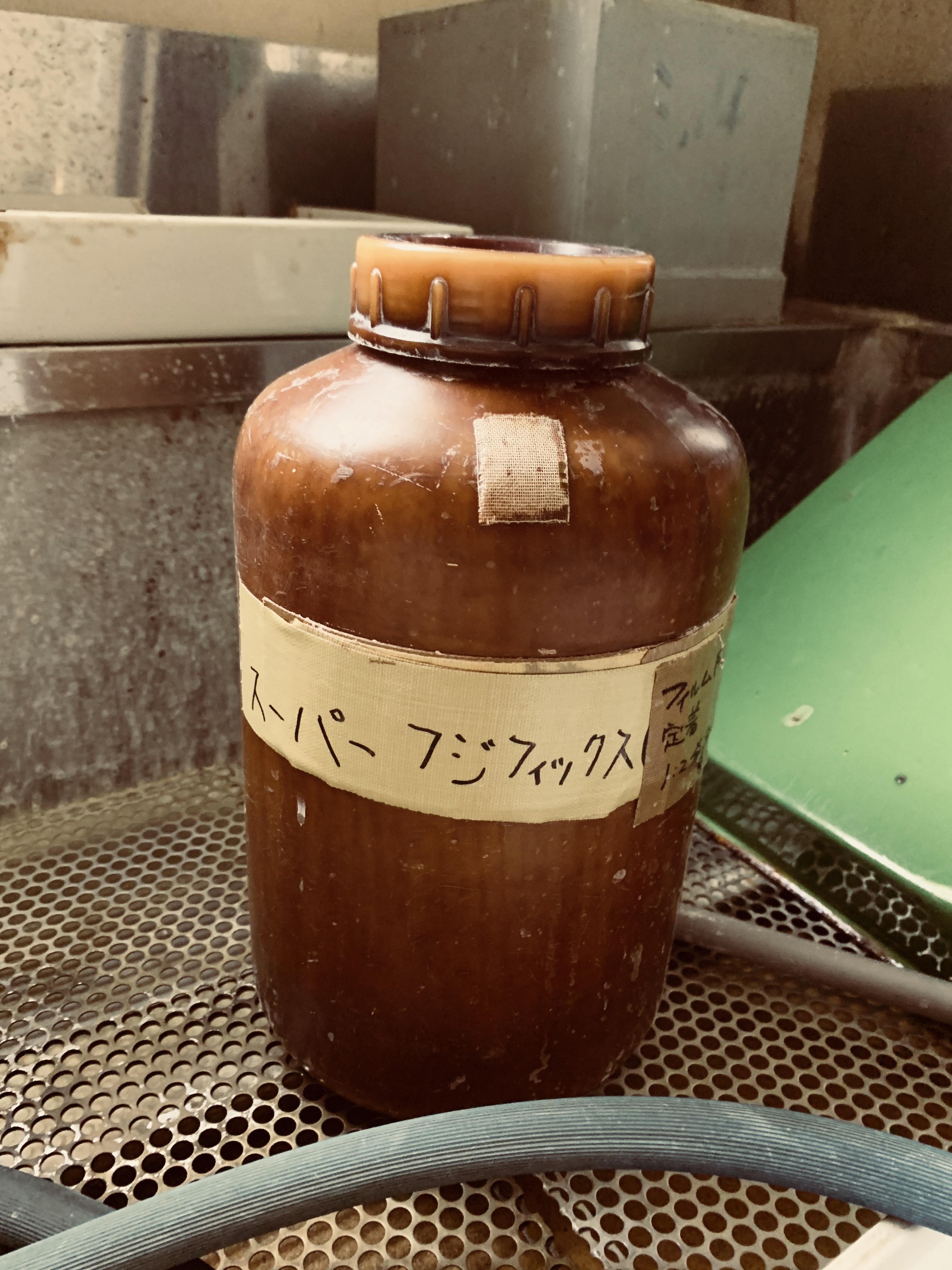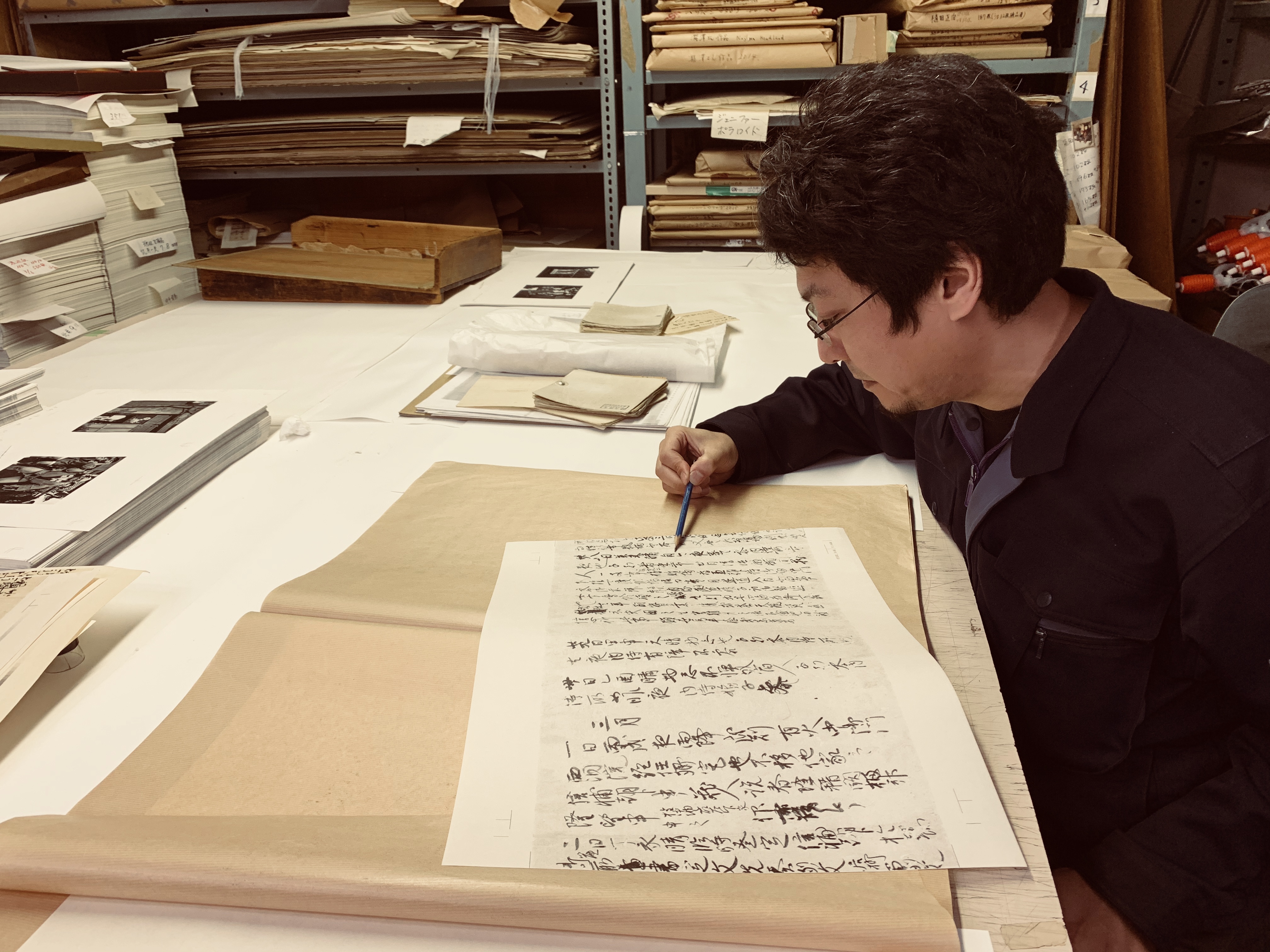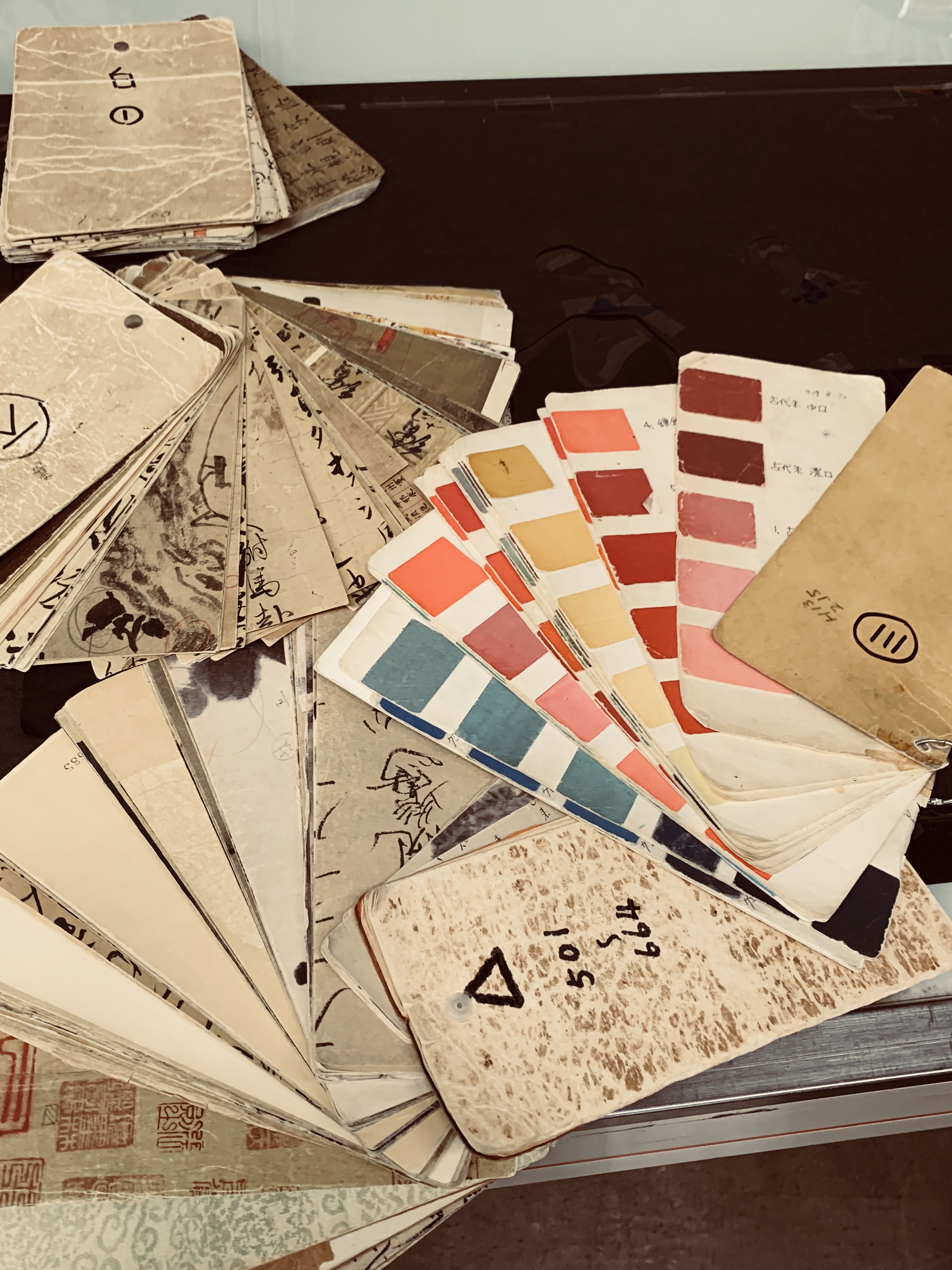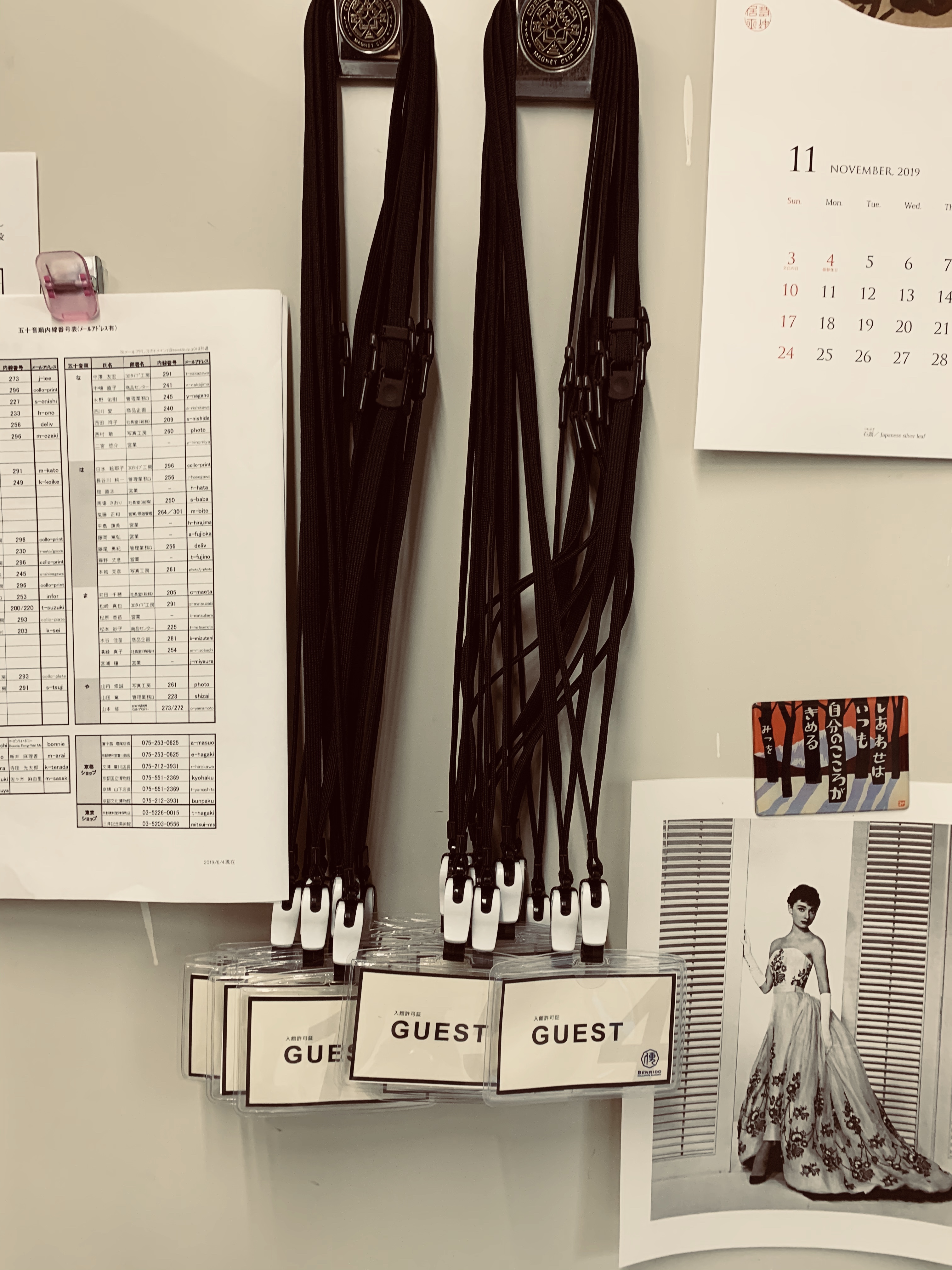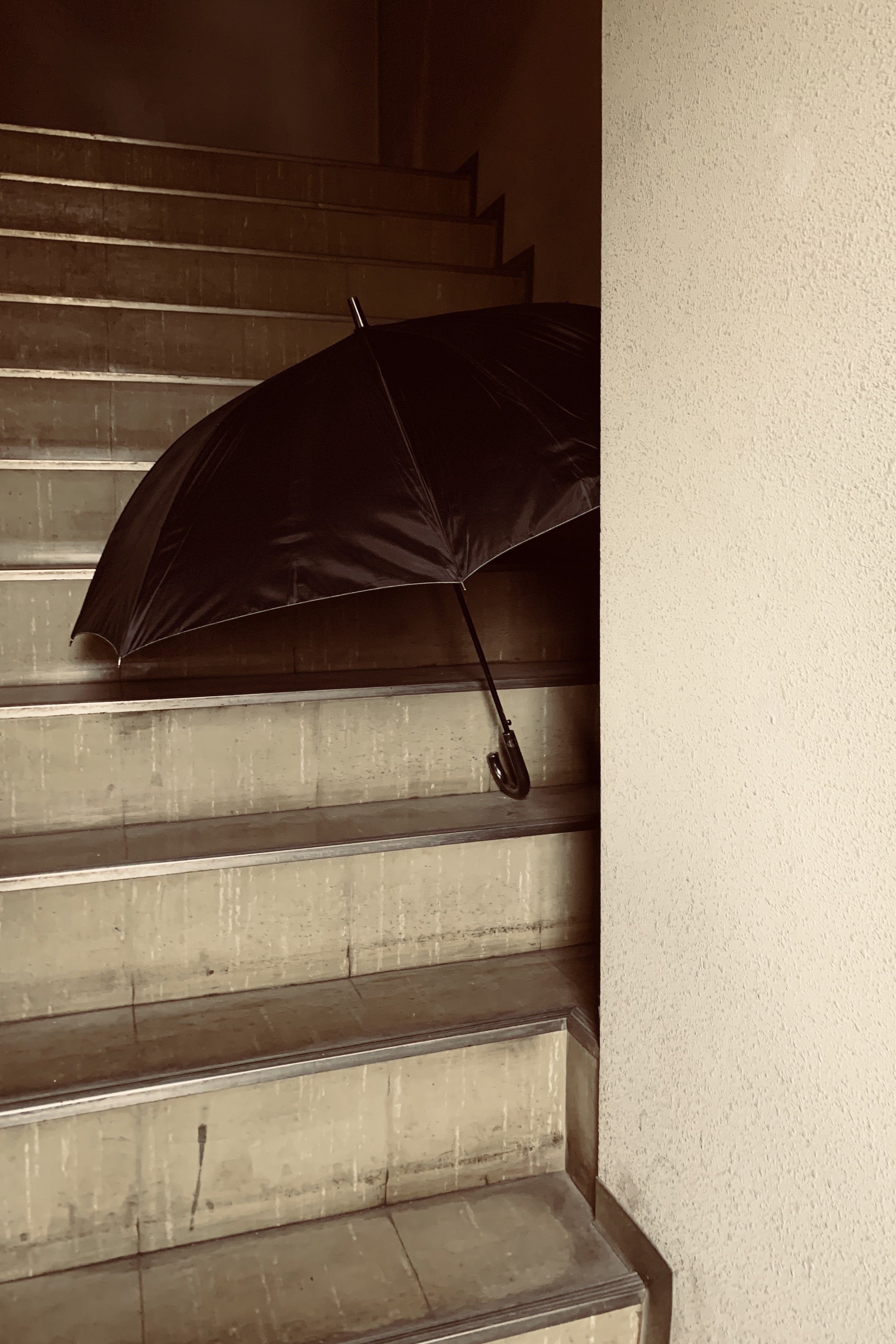 Collotype Workshop Day 2 & 3
On the next days of this week it was hands on. Literary! Yamamoto-san and Yeewon-san teached me how to make my own collotype postcards and 8x10" prints on handmade washi paper. To be honest, after the first cards I thought, hey, I can do this. But then the difficult part came along. Getting the light parts not too light and the dark parts not too dark was really a challenge. Yamamoto-san and Yeewon-san are very patient with me and wash with apparent pleasure the plate with the image every time it gets too streaky. Practice makes perfect... also in this case;) But it is still a long way to go to be a master postcard printer!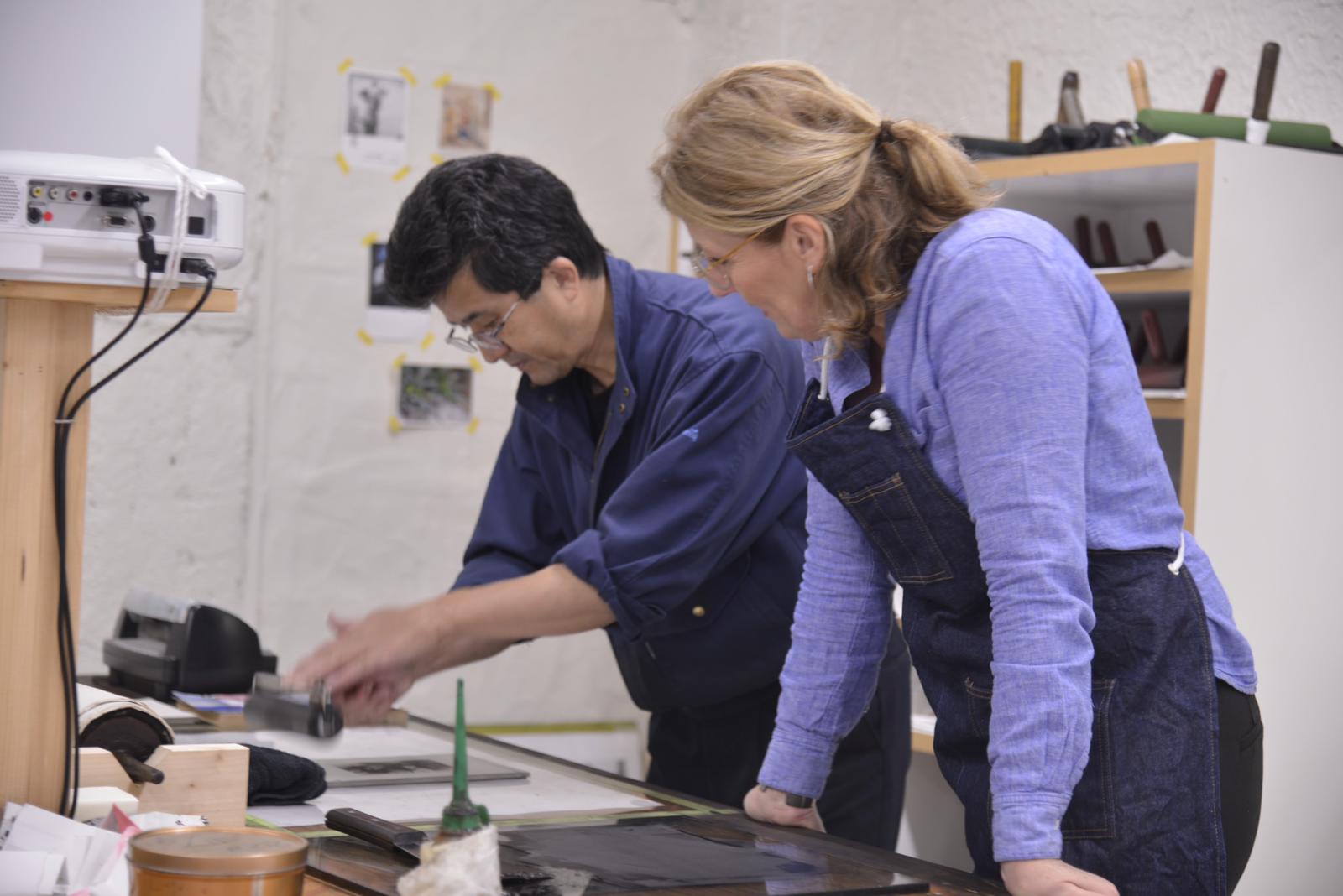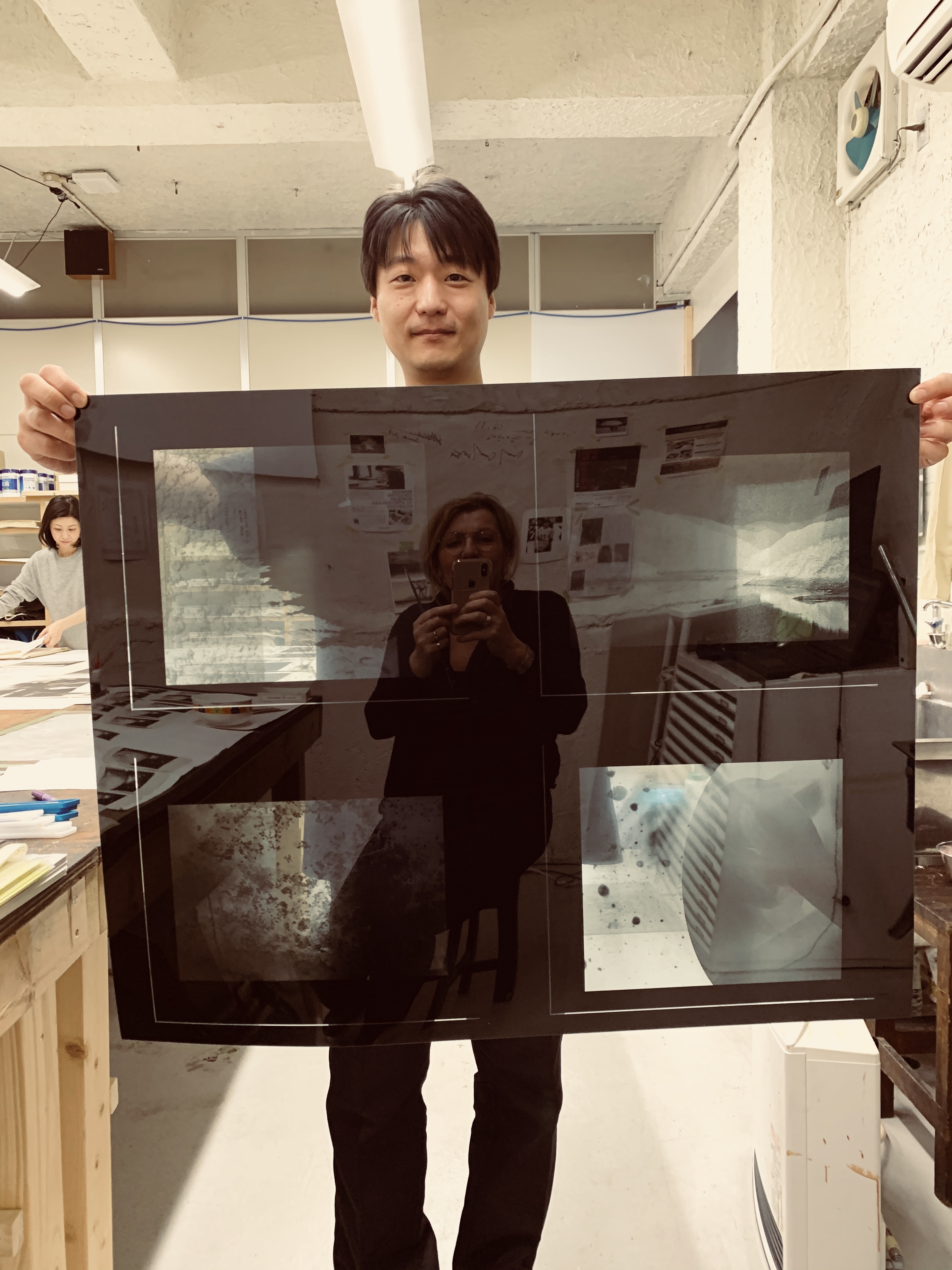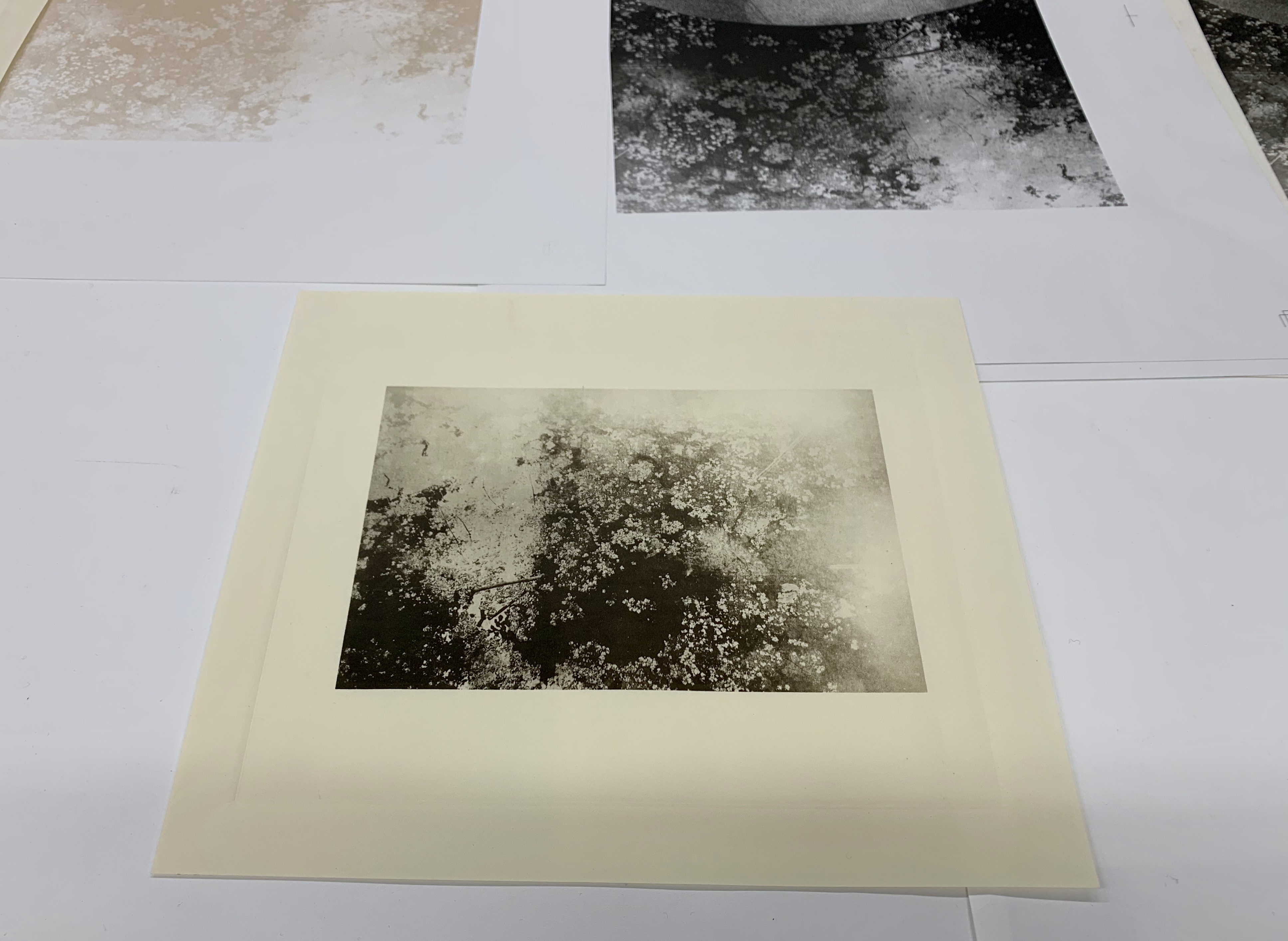 Day 4: to box or not to box...
Benrido gave me the privilege to work with my images on a series of postcards size collotype prints. So one thing led to another and suddenly there was a box involved and the idea of a very limited print run of 8 images in a Japanese handmade box. Beautiful inside and outside! Only 10 sets will be made. So I have my work cut out for me.... And at the same time Yamamoto-san is running back and forth between the Atelier and his print machine to prepare copy after copy of my images. Never satisfied until it is truly, truly excellent. With 40 years of experience it is not only practice which makes perfect, here at Benrido they add pure passion to it! And that makes for something so incredibly beautiful...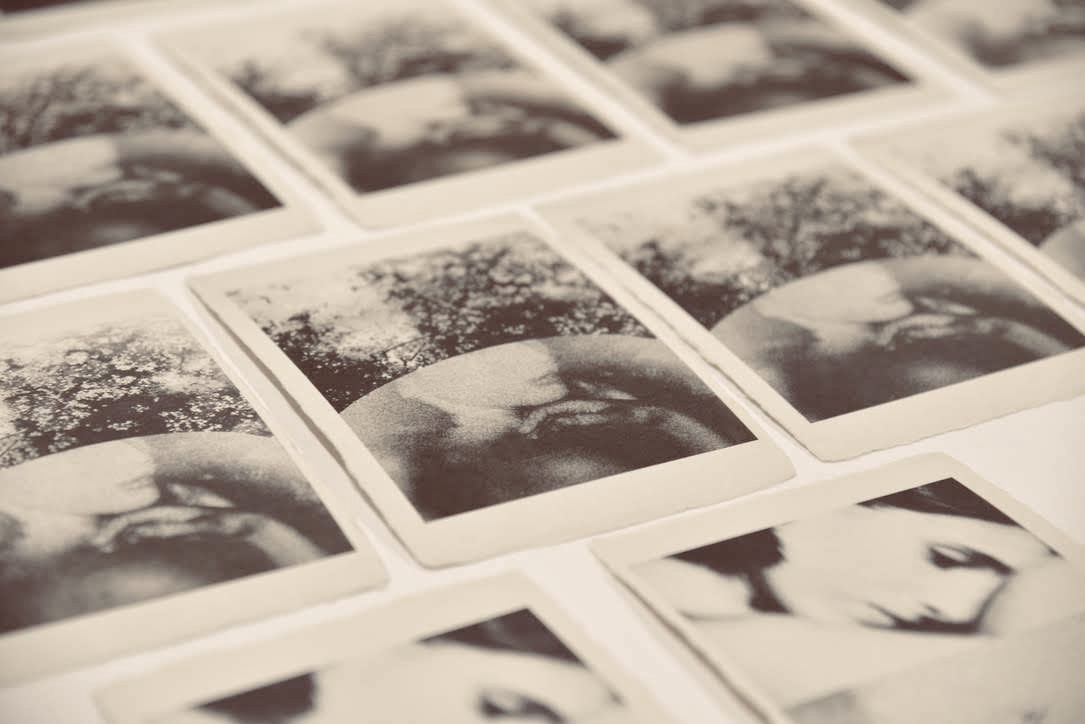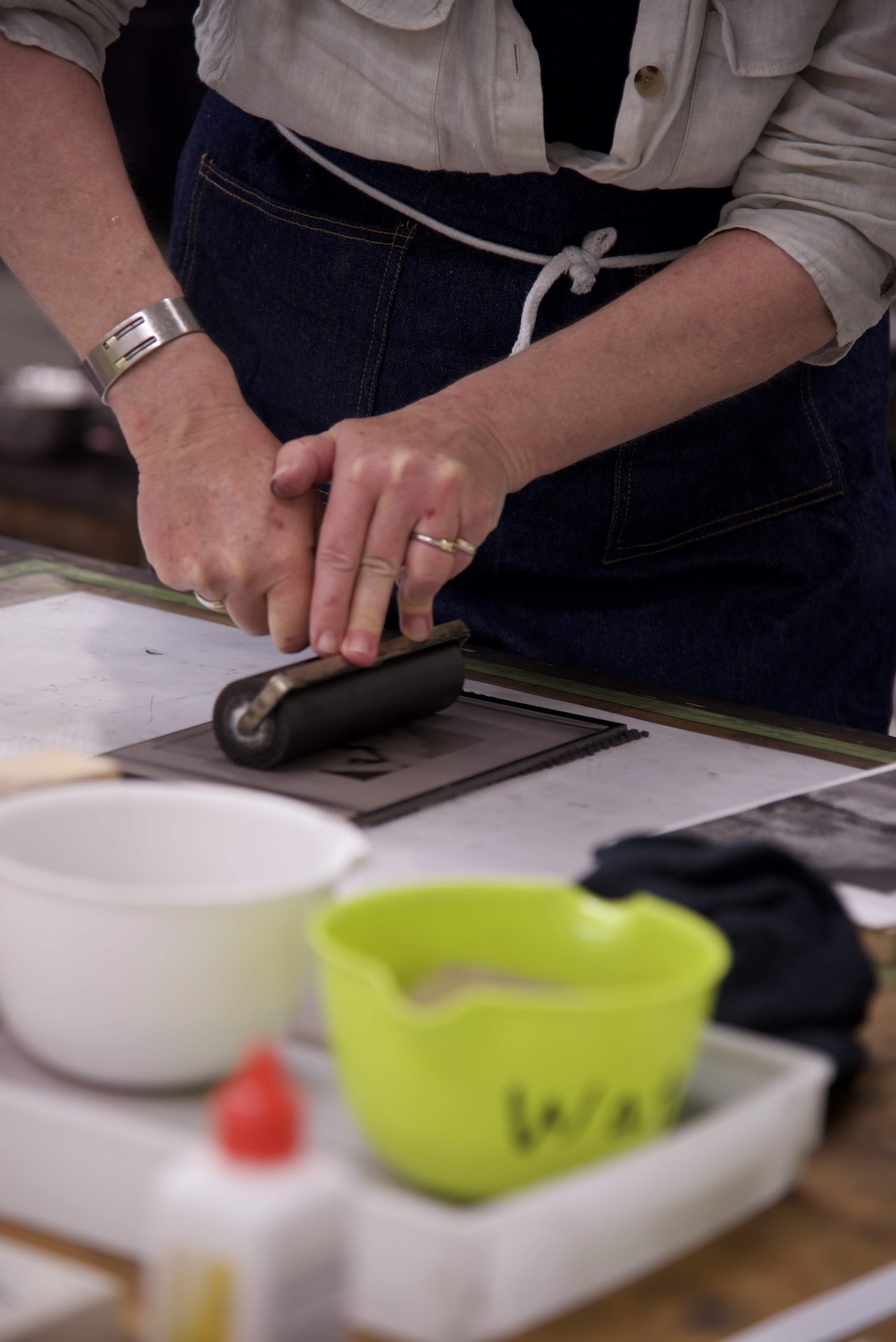 Day 5: Master Printing
In a very friendly and empathic collaboration master printer Yamamoto-san and printing assistant Lee Jiwon finalised my works and printed them on Japanese handmade torinoko paper in a combination of black and brown collotype ink. I selected these 8 images from my winning series "Border of Nothingness - On The Mend". The series is also being hand-printed by me on postcard size, supported and kindly adjusted by Yamamoto-san and Lee Jiwon. ✨