BIOGRAPHY
Margaret Lansink is a fine art photographer who works and lives in a tiny village just above Amsterdam. Lansink received a BA from the PhotoAcademy in Amsterdam, studied for a year at LeMasterklass Paris and at Smedsby Atelier in Paris.
The works of Lansink have been awarded the
Grand Prize of Hariban Award
2019, and have been shortlisted for Gomma Grant 2018.
In 2018 her work was shortlisted for Fotofilmic18 and Athens Photofestival and was part of Reclaim Photography Festival in Wolverhampton UK. Furthermore her work was awarded for ND Bronze Star Award for fine art book in 2016 and a honorable mention in 2018 as well as the Big Print Photo contest Amsterdam in 2015 & Dutch New Talent 2013.
Lansink participates in exhibitions, residencies and competitions in Holland and abroad. Her work has been shown in Paris, Antwerp, New York, Tokyo, Kyoto, Tbilisi, Vancouver, Amsterdam etc. In 2016 she has been rewarded with an AIR with the Kaunas Gallery in Lithuania and in 2017 with Shiro Oni Studio in Japan; both for her on-going project '
the Kindness of One
'. In 2019 Lansink has been rewarded with an AIR at Benrido Atelier Kyoto for winning the Hariban Award 2019 with her series Borders of Nothingness - On the Mend.
Margaret Lansink has published seven books (3 of them handmade by herself). 'The Kindness of One' has been awarded with Best Dutch Book Designs 2019 and is part of the collection of
Stedelijk Bookstore
now. Her books 'Borders of Nothingness - On the Mend' as well as 'The Kindness on One' are part of the collection of Victoria and Albert Museum in London.
Margaret is member of
FemmesPHOTOgraphes Paris
and member/founder of
iwi_collective
. Additionally, she often coaches young photographers in developing their signature and portfolio.
CV
Education
2019 - Atelier Smedsby Paris
2018 - 2019 - Masterclass Machiel Botman
2016 - LeMasterklass of Klavdij Sluban & Nestan Nijaradze / Paris
2010 - 2012 Photography, Photo Academy Amsterdam (BA)
2004 - 2005 Photography, Fotovakschool Apeldoorn
Residencies
2019 -
Benrido Atelier for Grand Prize Winner Hariban Award
2016 - Kaunas Gallery - Kaunas Lithuania for
'The Kindness of One'.
2017 - Shiro Oni Studio - Onishi Japan for
'The Kindness of One
and for "Borders of Nothingness"
Awards / Honors / Grants
2020
Best Dutch Book Designs 2019 with Kindness of One
2019 Grand Prize Winner Hariban Award
2019 Shortlist Gomma Grant 2018
2019 Longlist Lucy Art Residence Greece
2018 Honorable mention ND Awards 2018
2018 Shortlist Athens Photofestival
2018 part of Reclaim Photography Festival Wolverhampton UK
2018 Shortlist Fotofilmic18
2017 Selected for AIR at Shiro Oni Studio Onishi Japan
2016 Bronze Star Award book 'fear no more' at ND Photography
2016 Selected for AIR at Kaunasgallery Kaunas Lithuania
2015 Selected as 10 best of 1000 Photos Amsterdam
2015 Selected for Photoville NY
2013 Selected for GUP New Dutch Photography Talent 2013
Books
2020
The concept of Ma
(handmade)
2020 Body Maps published by Origini Edizioni (limited edition)
2020
Borders of Nothingness - On the Mend
published by Ibasho and The(M)éditions (
limited edition)
2019
The Kindness of One - in coop with Kaunas Photo Gallery
(limited edition)
2019
Borders of Nothingness - On the Mend (handmade limited edition)
2018
Borders of Nothingness (handmade limited edition)
2016 Fear no more
artist book (handmade limited edition)
2012 Unchained
as part of Graduation PhotoAcademy (limited edition)
Publications / features
2020
Benrido Hariban Award 2019 Catalogue
/
L'Intervalle blog
/
Nrc review
/
artibooks interview / Jesse Freeman's visual interviews / Source Magazine / Knack Belgium / Musee Magazine / Shoot Belgium / Focus Magazine / Fisheye Magazine / Scottish Zoe review
2019
Benrido Atelier Kyoto
/
Musee magazine / Ambassade Lithuania Paris / mutual art / Unique of Katherine Oktober Matthews
2018
QLICK Magazine
/
Dofoto.sk
/ Burn Magazine /
Leica Fotografie International
/ Yogurt Magazine / Hello Gorgeous /
Fisheye Magazine
/
GUPMagazine / Yogurtmagazine
2017 & earlier
GUPMagazine
,
GUP IG-takeover
,
Photofotomag
,
Sultans sea
l,
IG-Chloecamillecontemporary
/
Lensculture
New Dawn, GUP, New Photography, Photographer's Journal, Photoville Face the Dutch Magazine, Volkskrant, TC Tubantia, SK Magazine,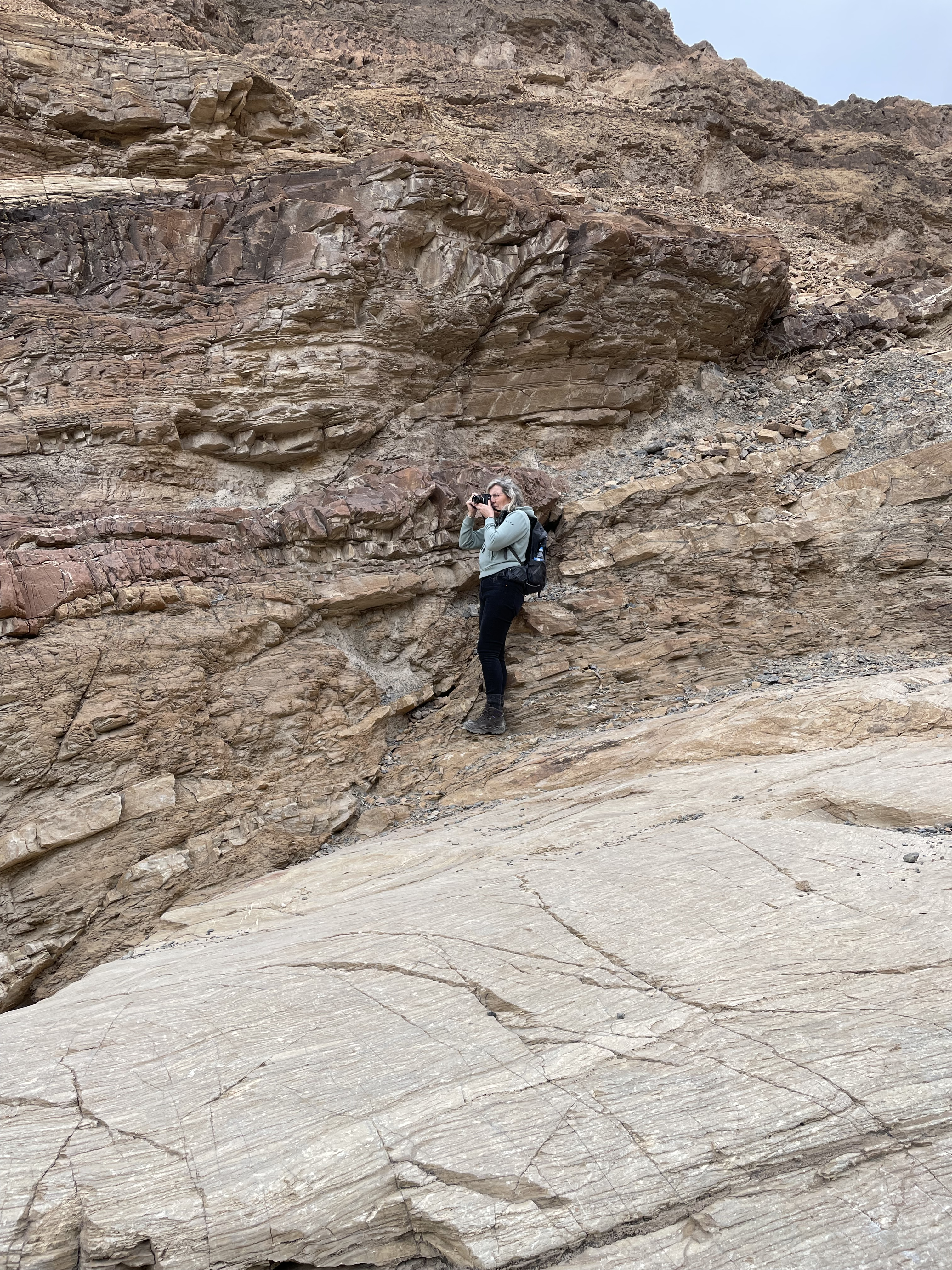 ARTIST STATEMENT
Lansink's work is created around a strong signature of aesthetic, poetic and slightly minimalistic images yet all able to convey a powerful emotional message. This is substantiated by her usage of
intuitive photography,
creating imagery that presents an open and honest reflection of her emotions, doubts, reflections or struggles in life. Shot as 'self-portraits' in the broadest sense of the concept, they reveal her inner emotions at a certain time, space and interaction.
With this uniquely recognisable style, her approachable images gently invite the viewer to embark on a journey through his/her own intricate web of memories, emotions, expectations, fears and/or desires. In this way her images build an overflow from the physical to the metaphorical and vice versa.
Lansink series are often founded on human's processes of accepting life as it is. Each with its own angle of approach, but based on the beauty of imperfection and impermanence; the Japanese philosophy of Wabi Sabi.
Her series illustrate and inspire people to embrace the idea that in the concept of change, true beauty is to be found. Beauty to rekindle our thoughts, our ideas, our (human) connections, our society, our bond with Nature and most importantly our 'self'.
To capture the atmospheric variety of her/human inner emotions, Lansink uses various analogue techniques and experiments with making collages, using paint, gold leaf, charcoal as well as old darkroom technology like liquid light or platinum palladium printing.


GALLERIES


GALERIE XII FRANCE
14 Rue des Jardins Saint-Paul
75004 Paris
+33 (0) 142782421

paris@galeriexii.com

USA

331 22nd St.

Santa Monica, CA 90402

+1(310) 4514269

la@galeriexii.com

For all other inquiries:
René van Hulst
rene@wewest.eu


︎

photo@margaretlansink.com




home is where the heart is